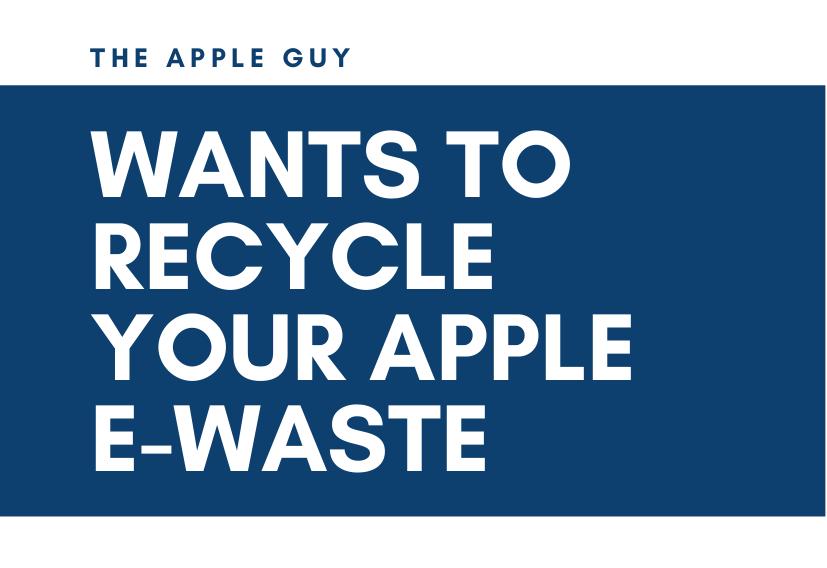 Bring us your Apple device for recycling
We pride ourselves in ability to repair and repurpose Apple devices, and have been doing so for over five years.
We save over 6000 devices each year!
By working with us you are prolonging a devices' life and reducing the impact the technology has on the environment.
We pay $$ for newer Apple devices, generally MacBooks and iMacs from 2013 onwards and iPhones and iPads from 2017 onwards.
Other older MacBooks, iPhones and iPads are recycled for free. We have to charge a recycling fee for old iMacs ($30) as they have large LCD screens that cost money to dispose responsibly.
How do we do it?
Each device worth saving gets taken apart by our technicians.
The data stored on the device is erased.
Each part is tested separately to assess the device state.
Parts that pass the testing are assembled into devices and sold as "Refurbished Devices" in our stores. Faulty parts are recycled through Recycling for Charity.
Why we do it?
By recycling we are not only saving valuable resources and energy but are also preventing harmful and toxic waste anding up in our landfills.

Just think about amount of lithium batteries thrown away each year together with unwanted devices. Most devices like phones, computers and tablets are very hard to open without specialised tools and knowledge. This is why it's important to bring battery operated devices to a place that accepts e-waste as they will ensure batteries are taken.
Computer and phone logic boards are made with rare minerals as recycling reduces our need for mining and mineral extraction.
Refurbished devices also provide affordable alternative for people who can't afford to buy new devices.